It is spring in Michigan. We have had some truly spectacular days this spring with sunshine and 70 degree days. That makes me want to add all of the fresh flowers and bright colors into my house from the dreary overcast winter we had. Another one of my favorite parts of spring, summer and fall is wearing cowboy boots. I am clumsy and the lack of grip on the bottom of cowboy boots is a bad combination for me. So I don't wear them during the winter most of the time. That means when spring comes the boots also come out.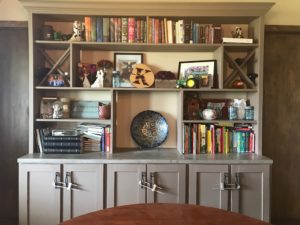 The boots don't just have to be on your feet to invite spring into your life. Boots make great decor! The other day, I was inspired and wanted to brighten up my built-in in the dining room. I wanted bright spring colors and to have new to look at. I brought my favorite boots down and looked around for something I could use to make it special.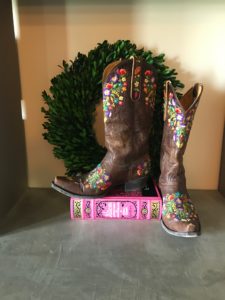 This open space in my built in used to be a small, desk cubby. We turned the bottom into a cabinet and then I have this cubby that is huge and open. Which means I need big, beautiful things to fill it. The cowboy boots were just perfect. If you don't have any boots you can start here at King Ranch Saddle Shop. Don't forget, the prettier the boots the better.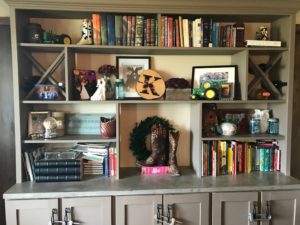 What is your favorite way to add spring flair into your home?