Last week we had the opportunity to take the vacation of a lifetime. We headed down to Florida with family and we had an amazing week. Later I will share some of my best advice for Disney World. Let's face it, taking kids to Disney World is hard and exhausting and amazing. But I will save all of that for another post in the next couple weeks.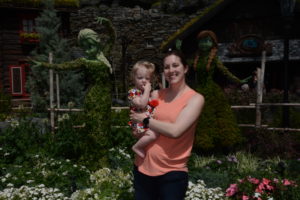 We spent three days going around the parks. We went with my in-laws and I have to say it was a blast. Seeing the joy and excitement in Calli's and our niece and nephew's eyes is priceless. At 5 and 7, every ride was the best to them and they loved everything.
I have done a couple adult Disney trips and they were so much fun. We could ride lots of rides and do a reasonable amount of drinking. They were so fun. But the pure joy and excitement in your children's eyes is even more amazing than any of that.
Most importantly we got off of the farm for a few days and some time to relax. I hope all of you decide to take a trip to Disney World with your family. Even if you don't have kids, go with your niece and nephew. The Magic in their eyes are infectious.