The photos were taken by an amazing photographer, Thor from Thor*tgraphy. He loves babies and specializes in newborns. If you are in the Saginaw Valley area I highly recommend him for an in hospital shoot.
If you follow me on Facebook, you probably know we had a Christmas miracle welcome our world 5 weeks early. We were blessed with a beautiful, healthy daughter, Calli Marie Kennedy. To say her entry into the world was anything but ordinary would be accurate.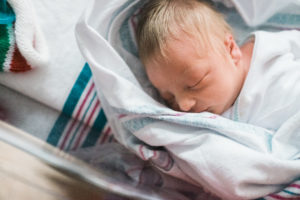 The evening of December 19th was just plain odd. I was having trouble sleeping so I stayed up and watched Christmas Vacation, because why not. I ate a bowl of cereal at 11 pm and it turned out to be a good thing. At midnight I finally fell asleep but it didn't last very long. I was up again at 2:30 am going to the bathroom and refilling my water bottle.
I was laying in bed thinking about how I needed to go back to sleep otherwise I was going to be exhausted the next day. Suddenly, I felt a gush and I knew my water had broken. When I stood up I got full confirmation because my pants got soaked entirely. In movies they manage to make water breaking funny and not awkward. When you have a gushy one, it isn't funny and it's very awkward.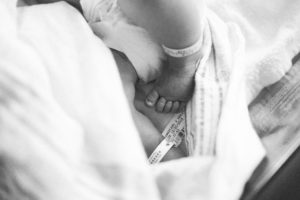 After spending 10 minutes changing clothes and throwing stuff in bags we were on the road for our hour and 15 minute trek to the hospital. To say we weren't prepared would be true. We didn't even have our car seat installed. We so weren't ready.
Luckily at 3 am there isn't much traffic and we made it to the hospital pretty easily. By the time we got there my contractions were about 4 minutes apart. Eric and I got checked into triage and shortly there after I got checked by a doctor. He informed us I was dilated to a 4 already.
Being first time parents we obviously had no idea if that was good or not. We knew 10 was go time but realistically we weren't even half way there yet. Little did we know this baby didn't plan on wasting time.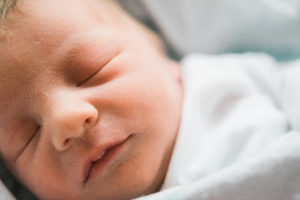 We finally got taken to our labor and delivery room and started getting settled. The entire time my contractions had been getting worse and I decided I had no desire to be a hero. I knew an epidural would be in my future.
I told my nurse and she said I had to wait to get my blood work done before we could get serious about that. We had decided to donate our cord blood and that required some blood work. Lab came with in a half hour and I was so ready for her to be done. I was getting extremely uncomfortable and ready for some relief.
Right after the lab nurse left I got 3 really strong contractions in a row. When I say that I mean the most uncomfortable things I had ever felt. I just knew instinctually I needed to be pushing. I called the nurse in and she checked me. To her shock and I think slight horror I was ready to push and she wasn't ready.
She 'calmly' called on her intercom calling all hands on deck. At this point I was freaked out. I in no way was ready to push this baby out naturally. I am not someone that thinks this is a gold standard. I think all moms rock and in the end we do our best. At the end of the day we have the best job in the world regardless of how the nitty gritty went down.
Luckily, I didn't have much time to think about it because in came 2 labor and delivery nurses, the doctor from our OB office, the resident that checked me at triage, the head nurse and 3 NICU nurses. Our birth rapidly became a spectator sport.
40 minutes later our miracle entered the world. At 35 weeks we had made it into safe territory but a lot of 35 week babies still struggle with their lungs and eating. The most unheard of thing happen in that our 35 weeker did not go up to NICU because she was in almost perfect health and she quickly latched on and ate like a pro. She weighed in at a whopping 7 pounds 2 ounces and was 19.25 inches long. To put it into perspective the average baby at 35 weeks is 5.25 pounds! I know what you are thinking, her due date was not off. I promise.
In about 4.5 hours on a December morning we went from sleeping in our beds to joining this adventure called parenthood. What a whirlwind of a day and one we will never forget.