As a lifelong dairy farmer I have to say that quality of the milk we produce has always been a top concern of ours. The comfort and care of our cows has always been number one because when we take excellent care of our cows their milk is always higher quality. The two are directly related. One big part of milk quality is making sure the milk is free of outside contaminates. Those contaminates can be natural like bacteria but they also can be things like medicine that we treat the cows with. If you want to learn more about the natural end of contaminates I wrote another post that touches on that subject.
Today I am going to talk about the medicine and antibiotic part of that equation. You are wondering if there are antibiotics in your milk? The short answer to that is no, there are not antibiotics in your milk. Now, I will begin the long explanation of why and how farmers, veterinarians and milk processors work so hard to keep them out of your milk supply.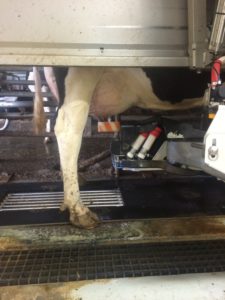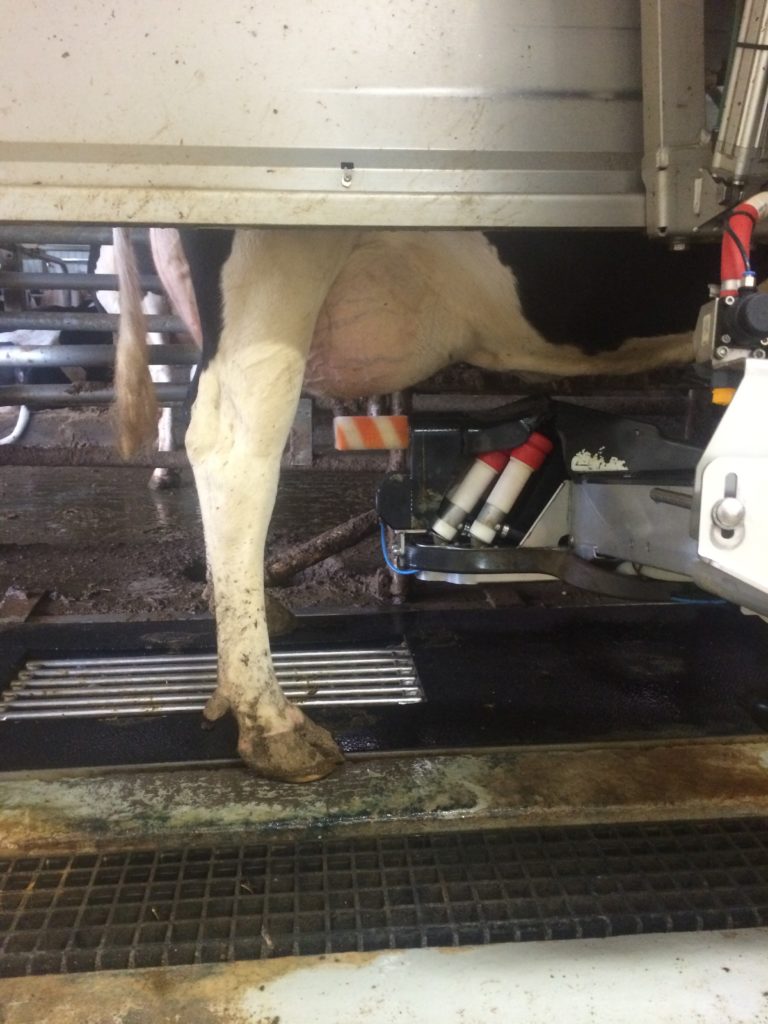 We Work With Our Farm's Veterinarian
Every other week our veterinarian, Dr. Chad, comes to the farm and does herd check. We pregnancy check cows and we will look at any cows that may be ill or I have a concern about. He is an extremely regular part of our farm. Dr. Chad has input in anything on our farm to do with the care of the cows. He is intimately knowledgeable about these things and this is important because we use any type of medicine under his supervision. In order for us to get a prescription for anything he has to approve it. He recommends how we should use it, monitors we are using it correctly and if we get caught using it wrong both of us are always liable if the FDA (Food and Drug Administration) finds he had knowledge of us using it incorrectly.
Each type of medicine and vaccine have what we call a withdrawal period. I went into more detail in this post. But basically it is a period where the milk and or meat from that animal is not eligible for human consumption. These are very serious laws and farmers take them seriously. On our farm I am the person that treats any sick cows and I have to be extremely cautious when working with medicine. If a meat animal or a tank of milk test positive for antibiotics we also have very serious repercussions and the farmer is the first person liable.
On Farms We Keep Treated Milk Out of the Tank
Preventing antibiotics from being in the milk begins on the farm obviously! Which means I am the first defense to keeping the food supply safe. In the robots keeping treated milk out of the tank is easy. In my computer program I have a list of my medicine. I simply input the withdrawal period for each one because each one is different. My list is relatively short and I honestly do not treat cows often. Farmers do our best to only treat cows with an illness and not to use antibiotics frivolously.
When I treat a cow with medicine I simply input it into the computer and the robot automatically takes her milk out of the main supply. It is either dumped down the drain or put into a bucket that can be used to feed calves. After a cow that has been treated with a medicine gets milked the robot it flushes everything out completely with water so there is not a chance of cross contamination. When we were in the parlor we would mark the cow clearly and would milk her into a separate bucket. The milk was then either dumped down the drain or fed to calves. On a lot of farms, when a cow is treated she is put into a different group where only cows with milk that cannot be put in the tank (whether it be because she just calved, she has been treated with antibiotics or she has an infection) are in and none of the milk is sent for human consumption.
The Milk Plant Checks Too
When the milk hauler shows up to the plant to load up our milk he takes a couple of samples. One sample is automatically ran for many different things and the farmer gets the results. The other one is saved to be ran just in case. The entire milk tank (which could be made up of several farms or just one depending on farm sizes) has a sample pulled and immediately ran at the milk plant. If that comes back as positive for any antibiotics or medicine the load is turned away. The driver is told to leave and he cannot dump his load for any kind of consumption. If this is the case, the individual farm samples are ran for antibiotics as well. The farm that had the positive sample is then charged for the entire load. Which is about $20,000! Not only is it not safe for human consumption, it has a huge financial cost to the farmer. Needless to say, dairy farmers take antibiotic use and your food safety seriously.
We Work Hard To Keep Milk Safe
From our farms to the milk plant, we take milk safety seriously. We would not want to put your food at jeopardy. The next time you are looking at that gallon of milk in the grocery store, know a lot of love and work goes into it. I buy my milk at the grocery store right next to you and I wouldn't want to drink anything with antibiotics in it and I don't know if a dairy farmer that would. We care about producing a wholesome, healthy drink for all of our families, yours and ours.
If you would like to do more research below are a few resources I would recommend:
6 Things You've Heard About Milk that are Wrong
Do Antibiotics Do More Harm Than Good?