A lot has been happening in our big farmhouse remodel and I have neglected to update you about the progress. House Extravaganza is going really well, but that means we have been quite busy. I can still feel the tightness in my tush from sanding and varnishing our new kitchen floor. So here is the farmhouse remodel in pictures.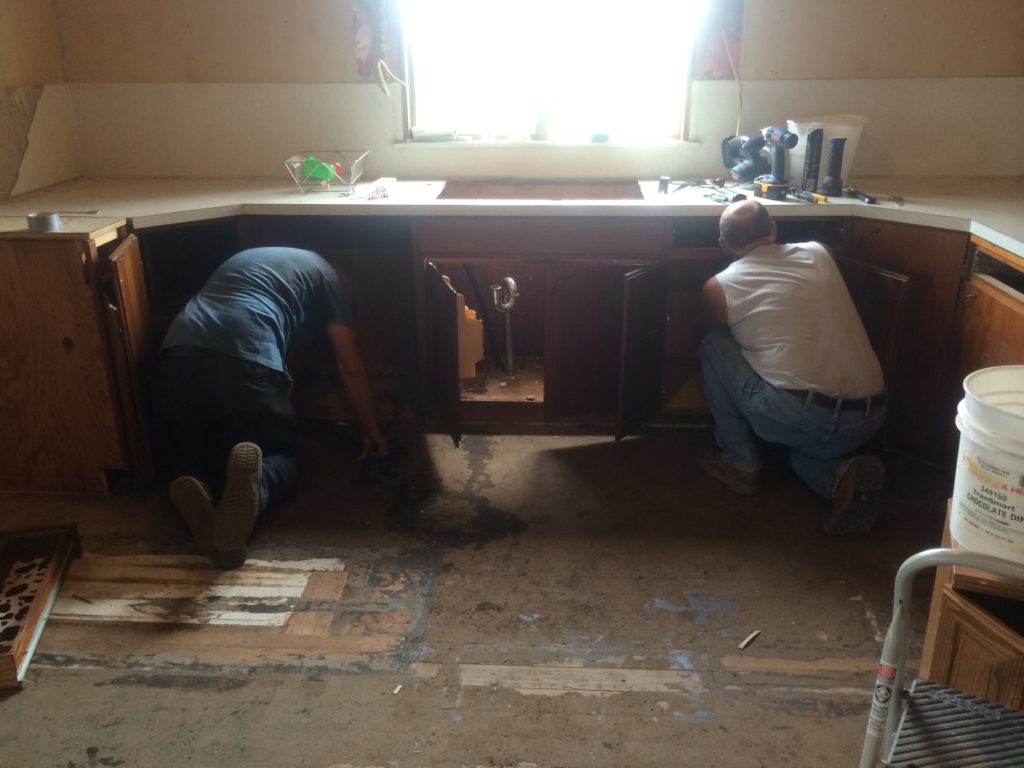 In the above picture, the dads were working together to "gently" remove the old kitchen cabinets so they can be saved. On the right is my dad and on the left is my father in law. Below, is the kitchen totally gut. We had to remove the original hard wood floors in the kitchen because they were not salvageable.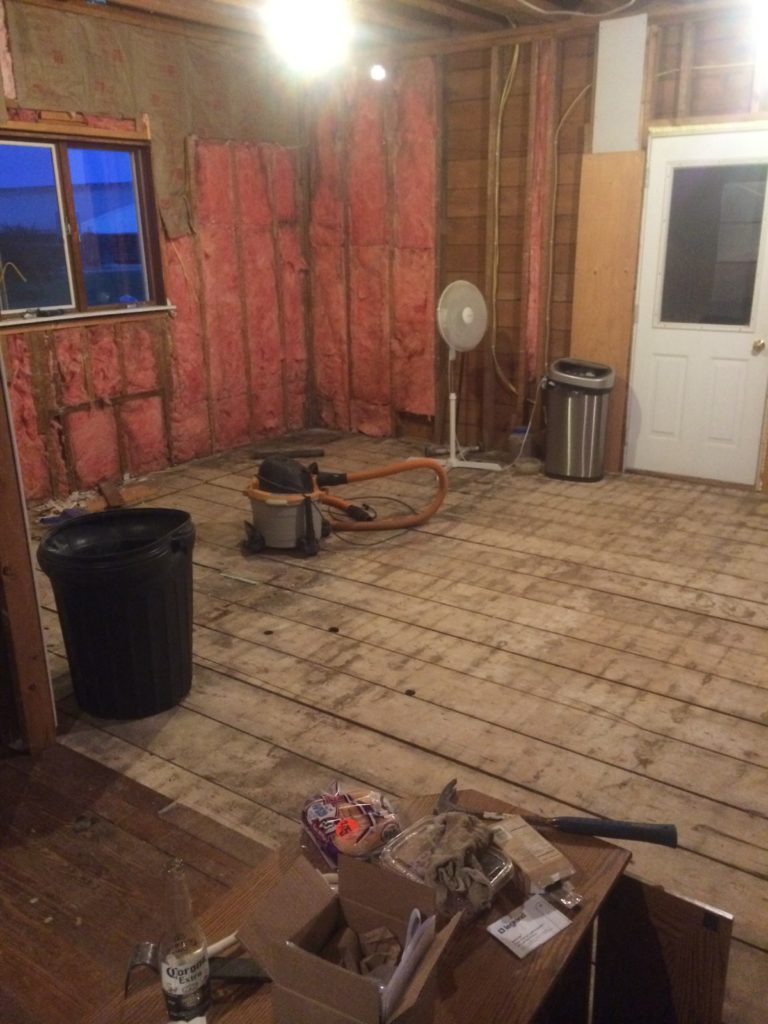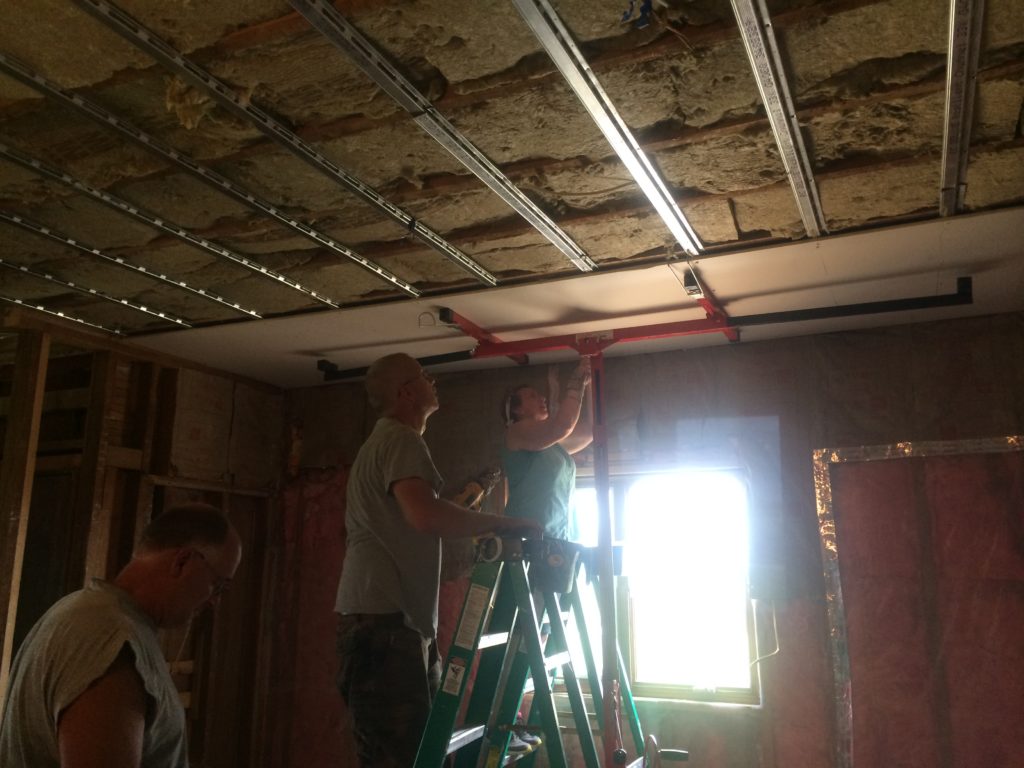 Above my in laws and my dad are hanging dry wall! It took the entire team but we we got it done! Below, this is the new floor after we stained it. I know it's hard to see. The lighting is not the best right now! But trust me, I love it. It is a hard pine from Lumber Liquidators and was super cheap!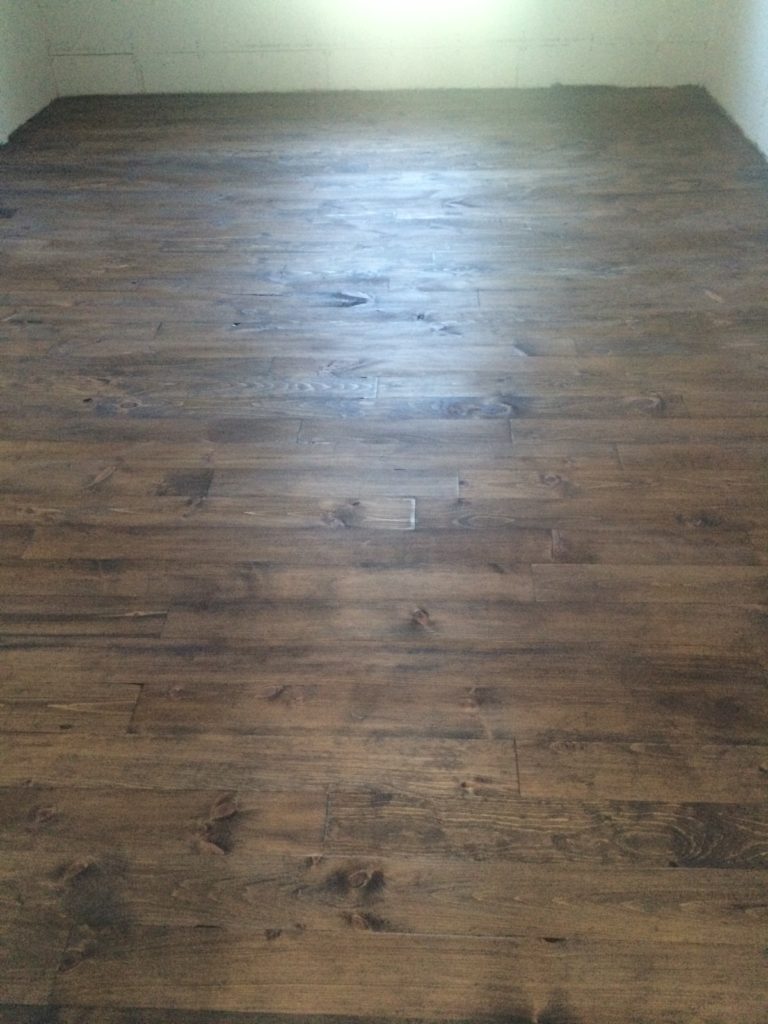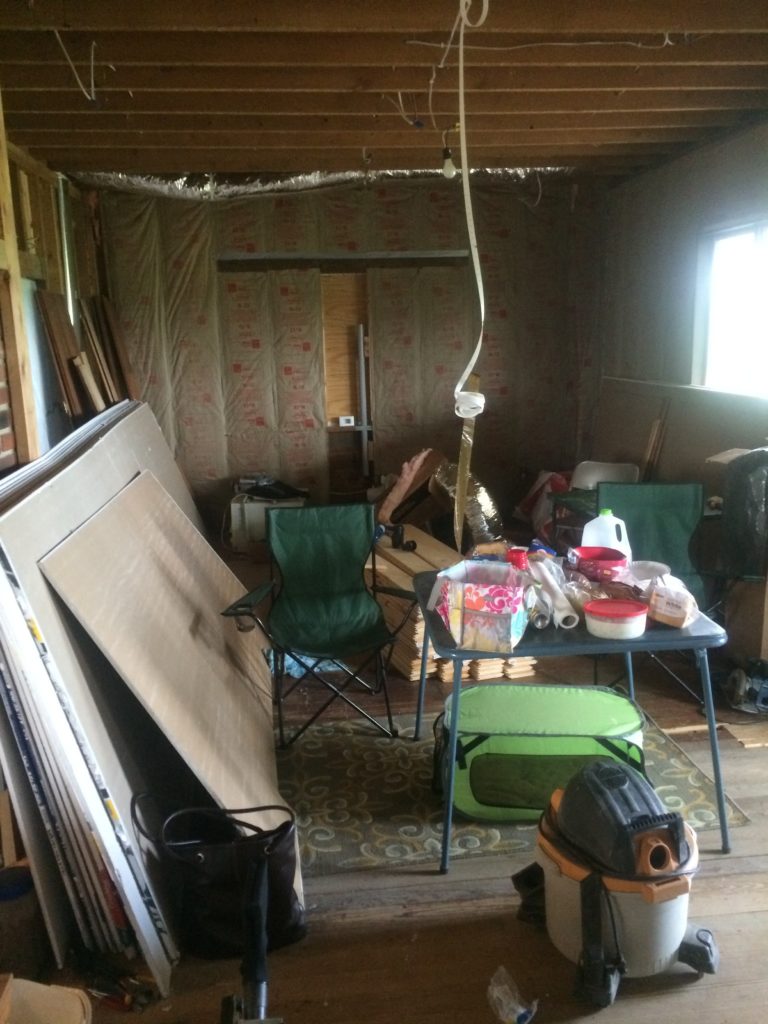 As you can see it takes a lot of stuff to make a remodel happen. This is our living room right now. I cannot wait to get the kitchen finished so this room will be cleaned out and we can get moving on the living room and dining room! Hopefully in the next few weeks I will have cabinets to show you and we will start wrapping up one room in the farmhouse remodel.